March 24, 2020
For the Grown-Ups
While You're Stuck At Home…
A list of resources and activities for adults
READ! You can access the Mancos Library's ebook collection here! Don't have a library card? Email us at info@mancoslibrary.org and we'll assign you a temporary one.
READ SOME MORE! You can now download over 300,000 books from the NYPL for free.
KEEP READING! Ok, maybe this is overload… but we are a library. More resources for free ebooks.
Learn to speak Pirate! The Mancos Public Library subscribes to Mango, an online language learning platform that offers dozens of languages.
If you're feeling extra anxiety these days due to the Covid-19 coronavirus, you're not alone. This pandemic has us all facing more stress and uncertainty than usual. Here's advice from Tara Brach on calming your coronavirus anxiety.
According to Artsy.net, The world of MOOCs (short for "massive open online courses") is a booming one, featuring more than 10,000 online courses listed by 800 different universities. Many are free, there are plenty of enticing offerings when it comes to the visual arts. Interested in mastering a new, hands-on creative skill? You can learn to draw your own comics or capture artful digital photographs. Wish you could brush up on Art History 101? There are courses exploring the art and archaeology of ancient Egypt and the development of the artistic avant-garde. They've rounded up 10 of our favorite art and design classes offered by colleges and universities across the globe.
From boot camp to yoga, YMCA launches 60 free online classes for people stuck at home. No membership is needed to access the classes.
Bread shortage? This is the easiest kind of bread you can make. Costs pennies and can get you through these strange times, many families have lived off these when the pickings were slim.
Navajo Flatbread:
Makes 6
2 cups flour
1 – 1 1/4cup of lukewarm water
1 table spoon baking powder
1 tsp kosher salt
1 table spoon oil/butter/shortening
Mix dry ingredients together and add most water, mix and add water until it has the consistency of tacky pizza dough.
Knead for a few minutes.
Let rest in greased bowl for 30- 60 minutes.
Divide into 6 pieces and roll out on floured surface thin. (Tortilla thickness)
Hear griddle to 350F.
Cook until golden brown spots and flip, cooking until done.
They can be made ahead and kept under a flour towel or frozen for later use.
Easy, inexpensive and fun.
Educate yourself. The Colorado Library Consortium (CLiC) has put together a list of free resources for library patrons during this time.
Create some art with your kids! Homeschool Hideout has created this list of 12 art lessons on YouTube that your kids will love.
Tour an Irish castle. Ireland Before You Die (IB4YD) has partnered with Virtual Visual Tours to give you a 360° tour of 7 incredible Irish castles.
Check out some art. An exhibition entirely dedicated to the works of Frida Kahlo is now available on the Google Arts & Culture platform, with over 800 paintings, photographs and objects ready to view at the click of a button.
Meditate. No matter what your faith, meditation is a scientifically proven method to release stress, control anxiety, promote emotional health and many other benefits. This soothing video will help create a peaceful mood.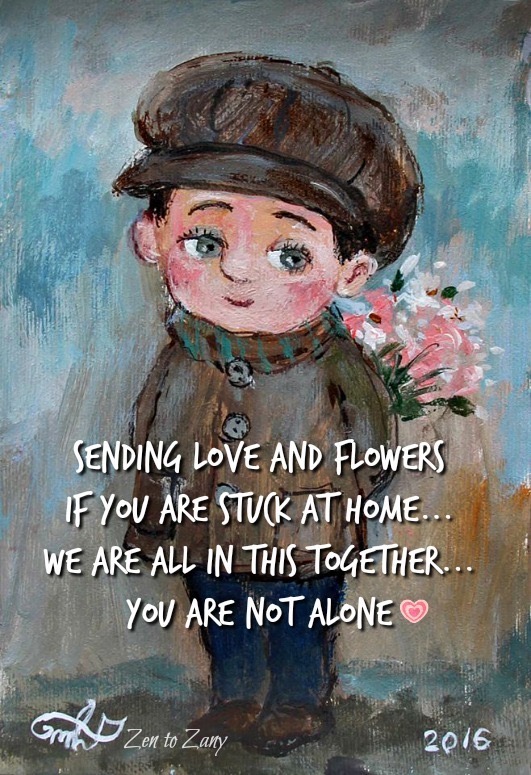 –The 58th annual Ann Arbor Film Fest will stream all of its films and panels for free due to corona virus–
–The Art Institute of Chicago Puts 44,000+ Works of Art Online: View Them in High Resolution–
–AND, not just for Kids! 101 things to do at home with kids–
Spend time with Fido. Recent research about the canine-human relationship shows that owning a dog is actually good for you on both physical and emotional levels.